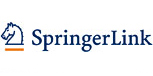 Resources
For more information contact:
Springer Science+Business Media is a leading global scientific, technical, and medical publisher, providing researchers in academia, scientific institutions, and corporate R&D departments with quality content via innovative information products and services. Springer Science+Business Media publishes roughly 2,200 English-language journals and more than 8,400 new books annually, and the company is home to the world's largest STM eBook collection as well as the most comprehensive portfolio of open access journals.
Vendor website: springer.com

What's new
Product list
Product not listed? Request a quote for any product or contact Group Purchasing at services@mcls.org or 800-530-9019 ext 401.

Frontlist Clinical Medicine eBooks
The Frontlist Clinical Medicine eBooks collection includes 800+ copyright 2017 titles in addition to over 5,600 access titles from 2005 forward. The portfolio includes major reference works, monographs, textbooks, and book series written by distinguished authors from around the world. Particularly noteworthy publishing programs include Surgery, Imaging, Nuclear Medicine, Pathology, Cardiology, and many more Internal Medicine specialties.

View More
View Less

Humanities, Social Science & Law Package
Springer has created a comprehensive body of scientific, medical and technical research documentation accessible to scientists, researchers and other professionals.
Springer has digitized nearly 1000 journals chronicled from Volume 1, Issue 1 in the Springer Online Journal Archives. The Online Journal Archives will be offered in subject area packages. Journals may be assigned to more than one package. The Humanities Social Science & Law Package is one of eleven Subject Collection Packages available.
View More
View Less

Springer Clinical eMedicine Journal Collection
Springer provides researchers, clinicians, trainees, and allied health professionals world-wide and across the spectrum of medical specialties with the information they need. Springer journals are recognized as a source for high-quality, specialized content across a broad range of interests. The content is searchable by subject, publication title, topic, author or keywords on SpringerLink.
View More
View Less

Springer eBooks
Digitized scientific technical and medical book collection includes online access to more than 3,000 newly released STM books each year. The Springer eBook collection will increase at a rapid rate with newly published research in a broad range of scientific disciplines.
Grouped in 12 fully indexed and searchable subject specific Online Libraries
Interconnected to all Springer content (online Journals and eReference Works)
Fully integrated in your library catalog
One-time fee with perpetual access
MARC Records included with a purchase
View More
View Less

SpringerLink
SpringerLink provides electronic access to scholarly information. SpringerLink full text journals contains full text articles from nearly 450 Springer journals (formerly Kluwer Academic Publishers journals), and SpringerLink provides links to numerous sources of related information. Subject areas include:
Agricultural, Biological and Environmental Sciences
Business and Economics
Computer Sciences and Electrical Engineering
Engineering
Humanities and Social Sciences
Medicine
Natural Sciences
View More
View Less

Springer Online Archive Collection
All Springer Online Journal Archive collections are/have:
DRM-Free
One-Time Purchases (no upkeep fees)
Perpetual Access
Unlimited Usage
Unlimited Simultaneous Access Across All Members
Full Archiving Rights
Accessible to All Members Remotely via Proxy/VPN
COUNTER-Compliant Usage Statistics
Complete Journal Archive Includes:
11 Subject Collections (with some overlap, title list included)
~1200 Titles
All Book Series
Covers articles from first publication through 1996
Full Integration on Springerlink
View More
View Less