Contents:
News | Training | Special Offers | MeL | RIDES
News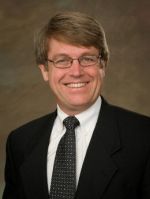 Notes from the Executive Director
Last month, I wrote about the necessity of being future-oriented as we work to keep libraries strong, vibrant, community hubs. I talked about the ways that MCLS is responding to input from our community – you, our members in Indiana and Michigan – and some of the changes we are making in response to the input we received. This month, I want to highlight a few member libraries, and the steps they are taking to create innovation in their communities. All of them attended a Harwood training workshop that we and the Library of Michigan sponsored in 2016. None of them went in exactly the same direction, but all of them found ways to create innovation and deeper community engagement.
MCLS debuts new community engagement and meeting facilitation services
As a result of input from libraries throughout Indiana and Michigan, MCLS has developed consulting services to work with libraries on community engagement and meeting facilitation.
Library services continue to evolve, and now more than ever, engaging your community to discover their true needs is a powerful way to develop library services that really matter.  MCLS can provide your staff or board with training on the concepts and skills needed to make engagement a part of your library culture.
MCLS staff are also available to facilitate group discussions for your library. Whether they be strategy sessions, executive sessions, task forces, community gatherings, or staff meetings, MCLS staff can guide the discussion, keep the group focused, and guide groups to effective solutions.
Read more and request information>>
Later this year we will also be announcing our strategic planning services.  Watch the newsletter for announcements.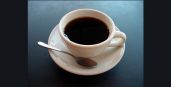 Coffee with the Executive Director
Save the date! Our first online coffee and chat with MCLS Executive Director Randy Dykhuis will be Friday, May 5, at 9:00am Eastern. You won't need to register; just fire up your browser and point it to the address that we provide. We'll publish the site address as we get closer to the date, so watch for it in the May newsletter and on our website!
Great Lakes Resource Sharing conference registration is now open
Meet with your colleagues from libraries across the Great Lakes region to collaborate, share ideas, and expand your knowledge of resource sharing to better serve your library users.
Linked Data Summit highlights
Over 100 participants in Indiana, Illinois, and Michigan increased their awareness of the implications of Linked Data for libraries during the March 16 MCLS Linked Data Summit. Presenter slides are available now on our Linked Data Summit archived event page.  You can also read archived tweets from the event, or check out photos of the event on our Facebook page.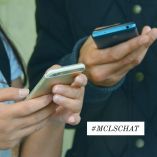 Third Thursday Twitter chat to focus on academic spaces
Join us on April 20 at 2pm Eastern (1pm Central), for a Twitter chat  with special guest Corey Seeman, Director of Kresge Library Services at the Stephen M. Ross School of Business, University of Michigan. The chat will last approximately one hour, and will be archived and made available.
Instructions for participating in our chats>>
View archived MCLS Twitter chats>>
Community Engagement Roundtable discussions scheduled for June
We'll be gathering together in both states in June to discuss community engagement efforts at your libraries. Attendance is free, but pre-registration is requested. 
We'll be at the West Lafayette Public Library in West Lafayette, IN on June 16, and at Short's Brewery in Bellaire, MI on June 21.
---
Training

April featured workshop: Purposeful reference: Developing connections and outcomes through research consultations
Libraries have provided research assistance by appointment for quite some time. This workshop will 1) define research consultations and how they differ from reference questions, 2) explore how these services are provided in both academic and public libraries, 3) review the benefits and opportunities for users and libraries, 4) identify challenges they pose, and 5) examine ways to measure and articulate their value. If you want to implement, expand or improve your research consultation service, this workshop will provide a tool belt for success.

Read more and register>>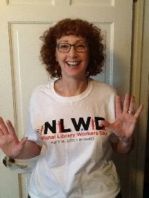 Meet the MCLS trainers: Vicki Bloom
Vicki Bloom is a new instructor for MCLS, and will be teaching this month's featured workshop, "Purposeful reference: Developing connections and outcomes through research consultations."
Some fun facts about Vicki:
She has worked in libraries in four states, including medical, special, public and academic libraries.
She has one daughter, who is in college at IU Bloomington.
Her favorite movie is The Wizard of Oz.
Vicki has over 35 years of experience in libraries, with a focus on reference, instruction, and collection development. Welcome, Vicki!

Read more about our featured trainer's background and more fun facts>>
New workshop registration system coming in May!
We are excited to announce that our new registration system, going live in May, will make registering for workshops easier and faster for you, our members and guests! In addition to a simpler registration process, several new features will be included. You will have new ways to filter and sort workshops, such as by topic or instructor. You will be able to place upcoming workshops into a wish list and review workshops you have taken. All of your future and past workshops will be available for you to view in the system. We are happy to tell you that the new system will use your existing MCLS login, so you will not need to change anything. New users will be able to self-register their own accounts as needed without staff intervention. We thank you in advance for your patience as we transition, and we look forward to providing a more user-friendly platform for you! Watch for more information in the May newsletter, or check it out on our Training page next month.
April workshops
MeL workshops
MeLCat/RIDES workshops
MeL Databases workshops
For more information or to see our whole semester of workshops, visit our upcoming workshops and events page. If you have any questions, please contact training@mcls.org.
---
Special Offers
April is the month for new subscriptions! This month, we are featuring open enrollment for our eBook packages, ProQuest Central, and ProQuest's Musical Periodicals Database. In addition, Credo and Morningstar have both offered limited time extra discounts on select products below. For more information or to request a quote for any products available through MCLS, please contact Chrystal Babbitt and Megan Bauerle at services@mcls.org or 800-530-9019 ext 401.
Open eBook collection purchases
Now is a great time to purchase eBook collections. MCLS's partnerships allow for substantial savings from vendors including Duke University Press, Springer Nature, Oxford University Press, and more. The current list of eBook offers can be found at https://www.mcls.org/eresources-products/special-ebook-offers. Contact us before these offers expire!

ProQuest Central and the Music Periodicals Database are now open for new subscribers
ProQuest has partnered with MCLS to offer ProQuest Central and the Music Periodicals Database at substantial discounts. Ask us for a quote before June 2 to join our large academic group purchase. Subscriptions in this purchase begin July 1.
ProQuest Central brings together many of ProQuest's most used databases to create the most comprehensive, diverse, and relevant multidisciplinary research database available.
With more than 1.2 million citations from more than 660 music periodicals the Music Periodicals Database provides researchers with a global view of the seminal articles in music.

Credo offers special pricing for K-12 libraries 
Credo Reference is offering limited-time, special pricing on its K-12 information literacy and research skill solution products. Purchase Literati or Student Knowledge & Information Literacy Learning (SKILL) Modules by June 30 to receive a 25% discount off list price.


 Morningstar Investment Research Center: Special 20% new subscriber discount offer
Morningstar Investment Research Center is a comprehensive financial database designed specifically for libraries to help patrons reach their investment goals by providing:
Over 200,000 investments, including funds, stocks, and ETFS
Thousands of analyst reports from Morningstar experts
Easy-to-navigate interface and Help and Education guides
Investing Classroom and Tutorial Center for newer investors
Portfolio X-Ray and Fund Comparison tools
Retirement and college savings calculators
Morningstar Investment Research Center clients also receive access to the Client Site, which features tracking reports, marketing materials, and free database training. This special 20% new subscriber discount offer is good now through June 30, 2017.
---

MeLCat Users Day 2017
The MeLCat team is going on the road again to meet up with staff from MeLCat libraries all over Michigan. The free half-day regional sessions will feature review, discussion, and the opportunity to compare notes with staff from other MeLCat libraries.
You can help determine the program content by completing a very brief survey. You can participate in the survey even if you are unable to attend in person!
Locations and dates are:
Delta Township District Library, Lansing - Tuesday, July 11, 1 - 4pm
Bloomfield Township Public Library, Bloomfield Hills - Thursday, July 13, 9:30am - 12:30pm
Portage District Library, Portage - Tuesday, July 18, 1 - 4pm
Saline District Library, Saline - Thursday, July 20, 9:30am - 12:30pm
Peter White Public Library, Marquette - Wednesday, July 26, 9:30am - 12:30pm
Devereaux Memorial Library, Grayling - Thursday, July 27, 9:30am - 12:30pm
Space is limited, so sign up soon for the FREE half-day session near you! mcls.org/melcatusersday
Questions?
MeLCat questions and comments should be sent to melcathelp@mcls.org.
The MeL project is funded by the Federal Library Services and Technology Act (LSTA) via the Institute of Museum and Library Services (IMLS) through the Library of Michigan, part of the Michigan Department of Education. Additional funding is provided by the State of Michigan.
---

RIDES renewal information for the July 1, 2017 - June 30, 2018 period will be sent out this month to the RIDES contact at each direct delivery site. Let us know if you have any questions.
Questions?
RIDES questions and comments should be sent to the RIDES Assistance form.