Contents:
News | Executive Director | Training | Special Offers | MeL | RIDES
News
Libraries Read: 1 Book 2017 title chosen
Thank you to all who voted for this year's Libraries Read: 1 Book title!
We are pleased to announce that this year's winning title is Hillbilly Elegy by J.D. Vance. 
Time to start reading! We hope you'll join us in reading the book and taking part in a discussion about it in July or August.
Find out details and register for a book discussion>>
Call for nominations to serve on the MCLS Board of Directors
The MCLS Nominating Committee seeks nominations from the membership for the following openings on the MCLS Board of Directors:
Special Library Representative (Indiana)
Academic Library Representative (Indiana)
K12 Library Representative (Michigan)
At-Large Library Representative (Michigan)
Research Library Representative (Michigan)
Each seat has a three-year term, beginning January 1, 2018 and expiring December 31, 2020.
Read more and submit nominees>>
Registration is open for Michigan safety programs
We hope you'll join MCLS, along with the Michigan Library Cooperative Directors Association, Library of Michigan, Michigan Academic Library Association (MiALA), and Michigan Library Association (MLA), for programs on safety in libraries this September.
"Library security: A safer place" will be Wednesday, September 6, in Gaylord. "Creating a culture of safety and security in your library" will be Thursday, September 7, in Dearborn. Dr. Steve Albrecht will be the keynote for both programs.
Registration is open. Don't miss your chance to be part of these important events!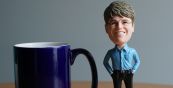 Send in your questions for coffee with the executive director 
Our next online coffee and chat with Randy Dykhuis, executive director of MCLS, will be Friday, July 7, at 9am Eastern (8am Central). This will be an open chat, a chance to ask Randy any questions you have and talk about what MCLS can do for you, our members. No need to register; just follow the steps on our webpage to go to the Zoom meeting! 
Want to ask your questions ahead of time, anonymously? Submit your questions on our webpage or email davidsonj@mcls.org by the day before each chat! Live questions during the chat are always welcome and encouraged, too.
Get instructions on setting up Zoom on your computer and logging into the chat>>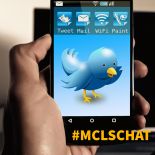 Third Thursday Twitter chat: Libraries Read: 1 Book
Join us on July 20 at 2pm Eastern (1pm Central) for our Third Thursday Twitter chat. This month, we'll be discussing the chosen Libraries Read: 1 Book 2017 book, Hillbilly Elegy by J.D. Vance. Use the hashtag #MCLSchat.
New to Twitter?  Here are instructions.
Did you miss our June chat, Translating isn't enough: Cultivating real connections with your Latinx community, with Monica Casanova and Laura Ortiz?  We archived it for you.
MCLS announces new partnership with Altarama Information Systems
MCLS is pleased to announce a new partnership with Altarama Information Systems. Since 2001, libraries have used Altarama's family of modules and services to better manage increasingly complex reference request services. Across the globe, libraries of all types and sizes use these open, scalable, and affordable tools to manage reference requests and to measure results. MCLS members can now take advantage of a group license and group discount. Request more information today by contacting Chrystal Babbitt at services@mcls.org or 800-530-9019 ext 401.
Save money on your Internet Librarian conference registration
Are you planning to attend the Internet Librarian conference in October? If so, MCLS and Amigos Library Services can help you save money on early bird conference registration. Register for the conference using this embedded link, and your discount should automatically populate. If you need the discount code for any reason, it is 17AMI. Please contact Nicole at Amigos at walsh@amigos.org with any questions.
---
Notes from the executive director

Last month, I wrote about several unsatisfying interactions with call center representatives and retail clerks. As I pondered these customer service failures and the lessons they held for MCLS, I also thought about the ultimate responsibility for the problems I experienced. In each of these cases, I believe the fault occurred long before I got on the phone or walked through the door and started talking to the company's representative.
---
Training
Meet the MCLS trainers: Jessica Barnes
Jessica Barnes has spent her career working in and for Indiana public libraries. She now lives in the south suburbs of Chicago, and is currently perfecting her children's librarianship skills with the help of her two-year-old daughter, Audrey.
Some fun facts about Jessica:
Jessica not only loves libraries, but she also found love in one. She met her husband, Greg, while they were both working at La Porte County Public Library.
Jessica spent five weeks shadowing librarians in Australia as part of Rotary International's Group Study Exchange for young professionals.
She is an avid tennis player and the self-proclaimed, "world's okayest runner." She also enjoys cooking, board games, card-making, and watching Chicago and Big Ten sports.
This is Jessica's second semester teaching for MCLS, and she currently teaches three workshops for us: Copy cataloging of sound recordings using RDA, Copy cataloging of videos & DVDs using RDA, and Writing for the web. We're so pleased to have Jessica on our roster of MCLS instructors!
Read more fun facts about Jessica>>
New workshop registration system is live!
We are excited to announce that our new registration system went live in June! This new storefront will make registering for workshops easier for you, our members and guests. Several new features are included: new ways to filter and sort workshops (such as by topic or instructor), the ability to place upcoming workshops into a wish list and review workshops you have taken, and access to a list of your future and past workshops for you to view. We are happy to tell you that the new system uses your existing MCLS login, so you do not need to change anything. New users will be able to self-register their own accounts as needed without staff intervention (including group registrations!) We thank you in advance for your patience as we transition. As always, give Jan and Gwen a call or email if you have any trouble registering: 800-530-9019 ext 404, training@mcls.org.
July and August workshops
MeL workshops
MeL databases workshops
For more information, or to see our whole semester of workshops, visit our upcoming workshops and events page. If you have any questions, please contact training@mcls.org.
---
Special offers
Looking for something new this July? ProQuest is now offering the Historical Indianapolis Star through MCLS! Plus, we are featuring Cypress Resume and our library supplies vendor partners, Demco, Brodart, and The Library Store.
Have you been considering an upgrade to your current subscription or purchasing an add-on? MCLS can facilitate the entire process from the initial quote to invoicing you for the purchase. Contact Chrystal Babbitt and Megan Bauerle at services@mcls.org or 800-530-9019 ext 401 today to get started.

ProQuest's Historical Indianapolis Star: Every page from 1903 –2004
Key Coverage:
Sports History: First Indianapolis 500 race coverage
Urban planning: Unigov in the 1970s, the first consolidated city/county governmental structure in the US (Indianapolis and Marion County)
Local/Regional: Propane explosion at the State Fairgrounds killed 74 and injured 400 in 1963
Political/Civil Rights: Robert Kennedy's speech on the assassination of Martin Luther King, Jr. in 1968



Cypress Resume: The most effective tool for creating resumes
Cypress Resume is the simplest, most effective tool for resume creation on the market today. Specifically designed for job seekers skittish about writing, Cypress Resume allows anyone to create a professional resume—one that will stand out to potential employers—in minutes!
Discounts available for library supplies and equipment
MCLS has negotiated discounts on behalf of you, our members, with several library supply and equipment vendors, including Brodart, Demco, and The Library Store. Request your discount codes today by contacting us at services@mcls.org or 800-530-9019 ext 401.
---

MeLCat Users Day 2017
Last chance to register for MeLCat Users Day 2017!
Meet the MeLCat team for coffee and donuts/cookies and discuss:
Best practices
Open forum/questions
What is in the future for MeLCat?
You can still join us at the following locations:
Portage District Library, Portage - Tuesday, July 18, 1-4pm
Peter White Public Library, Marquette - Wednesday, July 26, 9:30am-12:30pm
Devereaux Memorial Library, Grayling - Thursday, July 27, 9:30am-12:30pm
We really would like to meet with the staff doing the hands on work for MeLCat, to find out what is happening on the front lines! Register here today.
Wanted: MeLCat success stories
If your patron tells you a wonderful story of how MeLCat impacted them, please share it with us at melcathelp@mcls.org!
#MeLCatsuccess
Questions?
MeLCat questions and comments should be sent to melcathelp@mcls.org.
The MeL project is funded by the Federal Library Services and Technology Act (LSTA) via the Institute of Museum and Library Services (IMLS) through the Library of Michigan, part of the Michigan Department of Education. Additional funding is provided by the State of Michigan.
---

RIDES advisory committee formed
Thank you to all the folks that volunteered to serve on the RIDES advisory committee. Welcome to the new members of the committee, who represent all types and sizes of RIDES-participating libraries from all over the state of Michigan.
Laura Berdyck, Adrian District Library
Deborah Smith, Bloomfield Township Public Library
Denise O. Malevitis, Bridgman Public Library
Carla Moyer Hotz, Calvin College
Linda Hudecek, Community District Library
Joann Crater, Hudson Carnegie District Library
Jolene Michaels, Mackinaw Area Public Library
Eric Smith, Mason County District Library
Andrea Salazar, Michigan State University
Judy Hauser, Oakland Schools
Ellen Hoyt, Richland Community Library
Lisa Waskin, Superior District Library
Amber Hughey, Thomas Township Library
Vince Nash, The Library Network
Kristi Jackowski, Traverse Area District Library
Amy Gherardini, University of Michigan Ann Arbor
ROSEY is back!
We will resume the ROSEY program through RIDES beginning July 1. http:/mcls.org/rosey
Questions?
RIDES questions and comments should be sent to the RIDES Assistance form.