Contents:
News | Executive Director | Training | Special Offers | MeL | RIDES
News
Libraries Read: 1 Book 2017 - Please vote!
Libraries Read: 1 Book is an annual "library community read" project focusing on professional development. Library staff are encouraged to join together, across state lines and library types, to read and discuss the same book.
Title submissions have been narrowed to four, and now we need YOU to vote!
Registration opening for Michigan safety programs
We hope you'll join MCLS, along with the Michigan Library Cooperative Directors Association, Library of Michigan, Michigan Academic Library Association (MiALA), and Michigan Library Association (MLA), for programs on safety in libraries this September.
"Library Security: A Safer Place" will be Wednesday, September 6, in Gaylord. "Creating a Culture of Safety and Security in Your Library" will be Thursday, September 7, in Dearborn. Dr. Steve Albrecht will be the keynote for both programs.
Registration will be opening this week!
MCLS staff are available to facilitate group discussions for your library
Whether they be strategy sessions, executive sessions, task forces, community gatherings, or staff meetings, MCLS staff can guide the discussion, keep the group focused, and guide groups to effective solutions. Contact us to discuss your facilitation needs.
Join us for coffee with the executive director 
Our next online coffee and chat with Randy Dykhuis, executive director of MCLS, will be Wednesday, June 7, at 9am Eastern (8am Central). This will be an open chat, a chance to ask Randy any questions you have and talk about what MCLS can do for you, our members. No need to register; just follow the steps on our webpage to go to the Zoom meeting! 
Get instructions on setting up Zoom on your computer and logging into the chat>>
Community engagement roundtable discussions scheduled for June
We'll be gathering together in both states in June to discuss community engagement efforts at your libraries. Attendance is free, but pre-registration is requested. 
For this round of conversations, we'll be in western Indiana at the West Lafayette Public Library on June 16, and in northern Michigan at Short's Brewery in Bellaire on June 21.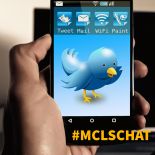 Translating isn't enough: Cultivating real connections with your Latinx community
Join us and our special guests Monica Casanova, director of Monticello-Union Township Public Library (IN), and Laura Ortiz, director of Hastings Public Library (MI), on June 15 at 2pm Eastern (1pm Central) for our Third Thursday Twitter Chat.  Use the hashtag #MCLSchat.
New to Twitter?  Here are instructions.
Did you miss our May chat on Data driven decision making: Utilizing demographic information with Kimberly Young, director of Houghton Lake Public Library (MI)?  We archived it for you.
MCLS announces new partnership with Statista
MCLS is pleased to announce a new partnership with Statista. Statista is a multidisciplinary database that aggregates information covering 80,000 topics, with access to data from over 18,000 sources with 1.5 million statistics. Statista covers industry reports, studies, forecasts, dossiers, digital market outlook, and more. MCLS members are now able to take advantage of a group license and group discount. For more information, contact Megan Bauerle at services@mcls.org or 800-530-9019 ext 401.
---
Notes from the executive director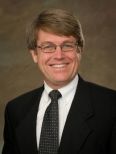 Our lives are full of customer service experiences. Almost every time we leave home, there will be an opportunity for someone to provide us with a pleasant or unpleasant service experience. In the last couple of weeks, I seem to have hit a spate of less than satisfactory interactions with companies who provide me with service or products.
These experiences made me think about how we treat you when you come to MCLS. Are you acknowledged immediately, whether the interaction is over the phone or the web or when you come for an in-person event? Do you feel like you matter to us?
---
Training
Librarians from our membership and beyond earn cataloging certificates
Eighteen librarians from Indiana, Michigan, New York, and Texas earned their MCLS Certificate of Library Development in either Basic or Advanced Cataloging this semester (January - June 2017). This semester's participants include:
Basic Certificate
Advanced Certificate
Congratulations to all of you!
Interested in earning YOUR cataloging certificate? Read more about the requirements or get an application form on our website!
New workshop registration system going live!
We are excited to announce that our new registration system will be going live in June! This new storefront will make registering for workshops easier for you, our members and guests. Several new features will be included: you will have new ways to filter and sort workshops, such as by topic or instructor, you will be able to place upcoming workshops into a wish list and review workshops you have taken, and all of your future and past workshops will be available for you to view in the system. We are happy to tell you that the new system will use your existing MCLS login, so you will not need to change anything. New users will be able to self-register their own accounts as needed without staff intervention (including group registrations!) We thank you in advance for your patience as we transition, and we look forward to providing a more user-friendly platform for you! As always, give Jan and Gwen a call or email if you have any trouble registering: 800-530-9019 ext 404, training@mcls.org.
June workshops
MeL workshops
MeLCat/RIDES workshops
For more information, or to see our whole semester of workshops, visit our upcoming workshops and events page. If you have any questions, please contact training@mcls.org. Look for the next semester of workshops (July - December 2017) to be added to the list June 2!
---
Special offers
Want great new offers this June? We are featuring an offer from our new partner Statista, as well as products from Mergent and Taylor & Francis. We also have limited time discounts available from Oxford University Press and bibliotheca.
For more information or to request a quote for any products available through MCLS, please contact Chrystal Babbitt and Megan Bauerle at services@mcls.org or 800-530-9019 ext 401.
Looking to expand your CD collection?
MCLS is offering boxes of 100 bibliotheca DiscMate Single CD cases for $158.30 plus shipping, almost 60% off their current price! This offer is valid through July 31, 2017 or until we run out of cases, so contact us to order today!
Mergent Intellect – An excellent source for private/public company details and industry profiles

Mergent Intellect is a database providing detailed company facts on over 245 million global companies, including company locations, estimated sales and number of employees, industry analysis, and more. Sixty-six demographic segments on every U.S. household are also available. Consumer lifestyle data elements include lifestyle and interest data, home ownership, estimated income, and more.
Mergent Archives – Contains more than a century's worth of global corporate documents

Mergent Archives contains the full, digitized text of Moody's Manuals, dating back to 1909.  Research is simplified through extensive screening options and linked tables of contents for every manual, allowing you to go right to the information that matters to you. Mergent Archives also includes:
Mergent Historical Annual Reports (1844–present)
Mergent Industry Reports (2003–present)
Mergent/Moody's Municipal & Government Manuals (1918–present)
The Hoover's™ Historical Collection of Handbooks (1995–present)
First Research Archives (2003–present)
Mergent Patent Archives (1790–present)
Mergent Bond Record (2004–present)
Dun & Bradstreet® Million Dollar Directory (MDDI) (1959–present)
Key Business Ratios Print Archive (1979–present)
The Book of Record for Commodity Markets (1939–present)
Who Owns Whom (1950's–present)
New Oxford University Press subscriptions free through June 30, 2017
Any new Oxford University Press subscriptions beginning now through June 30 will be invoiced for July 1, 2017 through June 30, 2018, but receive access immediately, so you will receive up to an additional month of access free!
Statista now available

MCLS members can now take advantage of a group license and group discount for Statista. New subscribers will receive FREE access from the commitment date through July 2017 with a new annual subscription starting August 1, 2017. Statista is a multidisciplinary database that aggregates information covering 80,000 topics, with access to data from over 18,000 sources with 1.5 million statistics. Statista covers industry reports, studies, forecasts, dossiers, digital market outlook, and more. All data are prepared according to academic citation standards with a citation tool (APA, Chicago, Harvard, MLA, and Bluebook) and links to the original source for further research.
A subscription to Statista includes unlimited access and simultaneous users as well as unlimited clicks, downloads, and republication rights. All statistics can be directly downloaded in PNG, PDF, Excel, and PowerPoint formats.
Evidence Based Selection now available for T&F Imprints

Taylor & Francis Group now offers the popular Evidence Based Selection (EBS) model for academic librarians seeking institutional access to their digital content. This purchasing model allows for ultimate flexibility and gives you the power to make the final decision for which titles you purchase.
When choosing which titles to access for your EBS period, you can subscribe to an entire collection, choose titles individually, select by year range, or by desired subject area. Essentially, you can pick and choose as suits your needs best.
---

MeLCat welcomes University of Michigan-Ann Arbor libraries
On May 15, University of Michigan-Ann Arbor officially became live on MeLCat. We are excited that their vast collection is now available to library patrons across the state of Michigan through MeLCat!
MeLCat Users Day 2017
Register soon for MeLCat Users Day 2017, sessions are filling up fast!
The MeLCat team is looking forward to meeting staff from MeLCat libraries all over Michigan. The free half-day regional sessions will feature review, discussion, and the opportunity to compare notes with staff from other MeLCat libraries.
Locations and dates are:
Delta Township District Library, Lansing - Tuesday, July 11, 1-4pm - SESSION FULL
Bloomfield Township Public Library, Bloomfield Hills - Thursday, July 13, 9:30am-12:30pm - SESSION FULL
Portage District Library, Portage - Tuesday, July 18, 1-4pm
Saline District Library, Saline - Thursday, July 20, 9:30am-12:30pm
Peter White Public Library, Marquette - Wednesday, July 26, 9:30am-12:30pm
Devereaux Memorial Library, Grayling - Thursday, July 27, 9:30am-12:30pm
Questions?
MeLCat questions and comments should be sent to melcathelp@mcls.org.
The MeL project is funded by the Federal Library Services and Technology Act (LSTA) via the Institute of Museum and Library Services (IMLS) through the Library of Michigan, part of the Michigan Department of Education. Additional funding is provided by the State of Michigan.
---

Volunteers needed for RIDES Advisory Committee
We are issuing a call for volunteers to serve on the RIDES Advisory Committee, to serve as representatives of all types and sizes of RIDES participating libraries. To submit your name for consideration, or to nominate someone else, email Sue Alt by July 1.
The committee will:
Provide feedback and recommendations to MCLS regarding RIDES policies and procedures
Provide feedback and recommendations to MCLS regarding the RIDES courier
Approve revisions to the RIDES policies and procedures
Serve as a focus group for new ideas and suggestions
Recommend best practices to all RIDES participants
Disperse information formally and informally to RIDES participating libraries
Term: 2 years
Membership: Library staff who currently use or supervise the users of RIDES
Meetings: Twice annually, at the MCLS office in Lansing
Questions?
RIDES questions and comments should be sent to the RIDES Assistance form.